Support and Documentation
Custom Branding
If you are integrating PrintNode into your web application, you may wish to apply your own branding to the PrintNode Client in order to deliver a consistent experience to your customers. We can build a custom-branded Client for you if you supply us with branding materials and artwork. The only other requirement is that you sign up for an Integrator Account.
If you are interested in custom branding, please contact us.
Requirements
To produce a custom-branded Client we require the following:
An application name (in the example screenshots above, the application name is "ConnectEasy").
The URL of your website.
URLs at which support and information are available. For flexibility we specify these URLs separately but they do not have to be different. This depends on the way your online documentation is arranged.

The URL of a general support page for your application. Users are sent to this page when they click the "Help" button in your custom-branded Client.
The URL of a support and documentation page for your remote printing feature. This will appear as a link in the start menu after the Client has been installed.
The URL where your customers can find help with forgotten passwords and usernames.
Artwork
We can put artwork specific to your brand in the installer, the Client welcome screen and the icons for the application and installer.
Application icon

This is the icon for the application launcher. The image should be square. We strongly recommend submitting this in a vector graphics format such as SVG. This icon will be displayed in a variety of sizes, from 32×32 in a Windows start menu to 256×256 on Macs with Retina displays.
Welcome screen logo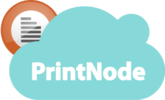 The image should be at most 3.5 times wide as it is high. It should have a transparent background. This image will be displayed at different resolutions depending on operating system. We strongly recommend submitting this in a vector graphics format.
Windows installer banner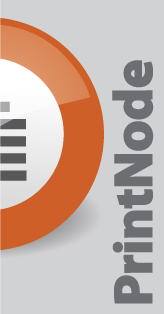 A 164×314 image which will be displayed on the left hand side in the installer wizard. You can submit this in any image format; the important thing is it must be the correct size.